➊ FREE Business Enhancement Techniques Seminar

➋ Missouri Lien Laws – BUILDER EDUCATION EVENT

➌ Part IV Energy Conservation/Efficiency, Chapter 11
(SW MO Code Officials)

—————————————————————————
FREE Business Enhancement Techniques Seminar
Grow Your Business with NEW ways of Thinking About Marketing & Selling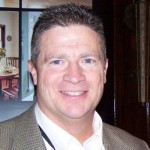 Brian McCauley is Program Support and Development Manager with Norandex Building Materials Distribution, Inc., a leading distributor of exterior building products. In his current role, Mr. McCauley supports the efforts of Norandex sales teams across the country. His well-rounded background includes more than 20 years of sales experience, and in his 16 years with Norandex, he has held leadership positions in sales, marketing, finance and training. He has a keen understanding of the sales process and has assisted countless home builders and remodelers seeking to grow  their businesses.
An accomplished public speaker, Mr. McCauley has presented business enhancement and motivational speeches to small groups and large national companies.
Marketing and Selling Topics Covered Include:
Radius marketing
Canvassing
Referrals
Networking
Selling Yourself
Questioning skills
Selling Your Company
In-Home Presentations
Asking for the Order
Tips for Future Business
Click here for PDF of the seminar flier
Where – When – How to sign up
Double Tree by Hilton Hotel 2431 N. Glenstone Ave., Springfield, MO
Tuesday – April 16, 2013 10am – 12pm
RSVP required contact Rick Amos for reservations at 417.831.0992 or rick.amos@norandex.com
Sponsored by Norandex and the HBA of Greater Springfield


—————————————————————————
Missouri Lien Laws

(BUILDER EDUCATION EVENT)
Protecting Your Right to Payment and How New Lien Laws May Impact Your Ability to Sell Houses You Build.
UNDERSTANDING MISSOURI'S LIEN LAWS
Jason Smith & Michael Bridges with Husch Blackwell LLP
Click here for PDF of the seminar flier
Where – When – How to sign up
Thursday, April 11th, 3pm-5pm
The Library Center (4653 S. Campbell Ave, Springfield) No Charge to attend,
MUST have a reservation Call 881.3711 or email Kay@SpringfieldHBA.com for your reservation
Sponsored by Lincoln Land Title, Inc.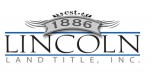 —————————————————————————
Part IV Energy Conservation/Efficiency, Chapter 11
(SW MO Code Officials)

This 1/2 day seminar, presented by Jim Baker of B & G Drafting will highlight major code changes from the 2006 to the 2012 International Residential.
What Part IV Energy Conservation, Chapter 11 looks like in the real world
A little history on why energy efficiency is now in Code.
A look at the near future, as Federal and State actions may make it mandatory, sooner than we think.
A few key concepts that will make it easier to inspect and enforce.
Why alternate building practices will become normal in residential construction.
Cost effective solutions already in place.
Please click here to see a PDF of the flier containing registration information and additional details.