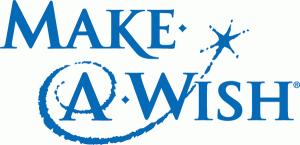 The playhouse the Remodelors Council built for the Make-A-Wish Foundation will be on display at the HBA Home Show January 28-30 at the Expo Center in downtown Springfield.
Volunteers from Make-A-Wish and the Remodelors Council will be at the playhouse to sell raffle tickets with proceeds to benefit Make-A-Wish. One lucky person will win the playhouse – the drawing will be held at the close of the show (Sunday at approximately 4:45 pm.)
List of volunteers/contributors:
Access Builders, Inc.
Acme Brick Company
ADsmith Communications
Alside
American Glass
Beaman Electric, Inc.
The Carpet Shoppe, Inc.
DJ Roofing Supply, Inc.
HA Construction Design
Herrman Lumber Co.
Insight Design Architects, LLC
Jim Murphy & Sons Construction
KPC Tile & Stone
The Light House Gallery
Meek's – The Builder's Choice
National Home Products
New Horizons Hardwoods
PHD Painting, Inc.
Paul Davis Restoration of SW MO
Prestige Millwork, Inc.
Rebecca Elliott Interior Design, LLC
Rhoads Design & Construction
Rock Solid Construction
Sam Bradley Homes
Sherwin Williams
Signs Now
Southern Supply Company
Steward Construction, LLC
Trinity Land Development
Up-Tyte Construction