Marvin Earl Prosser was born on June 3, 1943 in Phillipsburg, MO, and he passed away on November 21, 2019.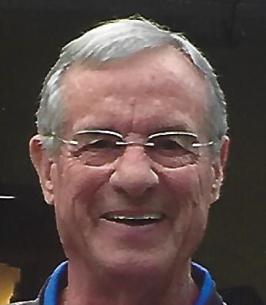 Marvin loved the Lord, his wife of 56 years, Dian, his family, his friends, and his loyal dog, Lola. He was a master gardener, and he shared everything that he produced. Throughout his life he held many different professions in the Army, at the Union National Bank, General Tire, and would become a business owner when he and his wife bought Ozarks Cultured Marble in 1978. Marvin exemplified discipline and hard work, all while caring for his employees well.
Throughout his life Marvin showed generosity at all times, spending hours cutting wood, tending to his garden, and constantly thinking of ways he could serve others. He held a deep love for travel, most enjoyed when he could share it with others. He often invited friends and family to join him and his wife on vacation, sharing his love for the beautiful world with his friends in their travels.
Marvin has been preceded in death by his parents, Earl and Melvina (Henson) Prosser, his brothers-in-law Jack Shewmaker and Rod Thomas, his father-in-law and mother-in-law, Thomas and Berneice Boatz, his sister in law, Teressa Boats Phelps, and his niece Jessica Lower.
Marvin leaves his beloved wife, Dianna, his son Jeremy (Nikki) Prosser, his daughter Angela (Kenson) Goff, and the grandchildren he cherished, Carli and Gavin Prosser, Max, Cole, Addison, Ty, and Beckham Goff, his sister, Melba Shewmaker, sisters-in-law Carolyn (Phillip) Collier, Joyce (Dave) Moots, Cathy (Sam) Lower, Tammy (Rob) Long, and Lori Marple along with many nieces and nephews.
Marvin loved deeply and generously. It is impossible to capture the scope of his life in these short words. He was generous, kind, loving, and Christ-like. He will be deeply missed and has impacted the lives of countless people.
Services for Marvin will be at 11:00 A.M. Monday, November 25, 2019 at Greenlawn Funeral Home East. Interment will follow at Greenlawn Memorial Gardens. No visitation is planned.
To plant a memorial tree in honor of Marvin E. Prosser, please visit our Heartfelt Sympathies Store.