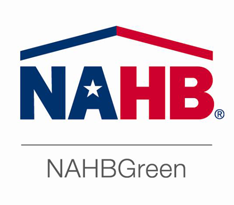 The Green Building Council of the Home Builders Association of Greater St. Louis and Eastern Missouri has scheduled courses for those who wish to obtain their Master Certified Green Professional designation through the National Association of Home Builders University of Housing. The Master CGP designation is the advanced track for professionals who already hold the Certified Green Professional designation.
The two 2-day courses will be held at the HBA offices in St. Louis in March:
Advanced CGP: Building Science
March 8-9, 2012
Advanced CGP: Project Management
March 29-30, 2012
Download and view flier with full information by clicking here.
To Register for Either Course:
Please make separate reservations at www.stlhba.com/events no later than Friday, February 17, 2012.
NOTE: At least 10 students must be enrolled in each class by the date noted above to follow-through with these offerings. Cancellations for either course must be made 10 business days in advance. A cancellation fee of $25 per course will apply after Friday, February 17 (substitutions permitted). No-shows will be responsible for entire payment. Completion paperwork will be withheld until all payments are received. Non-Members must pay in advance (upon reservation).
About the Instructor: Matt Belcher, CGP is a nationally recognized green builder. His popularity as a speaker and trainer for the residential construction industry continues to grow. He owns Belcher Homes in St. Louis, MO and is the author of, "Build Green and Save: Protecting the Earth and Your Bottom Line" published by NAHB. He's a past president of the St. Louis HBA and has served on many HBA committees through the years. He continues to serve as the chair of the St. Louis HBA's Green Building Council and also serves on the NAHB Green Building Sub-Committee of the National Codes Committee.