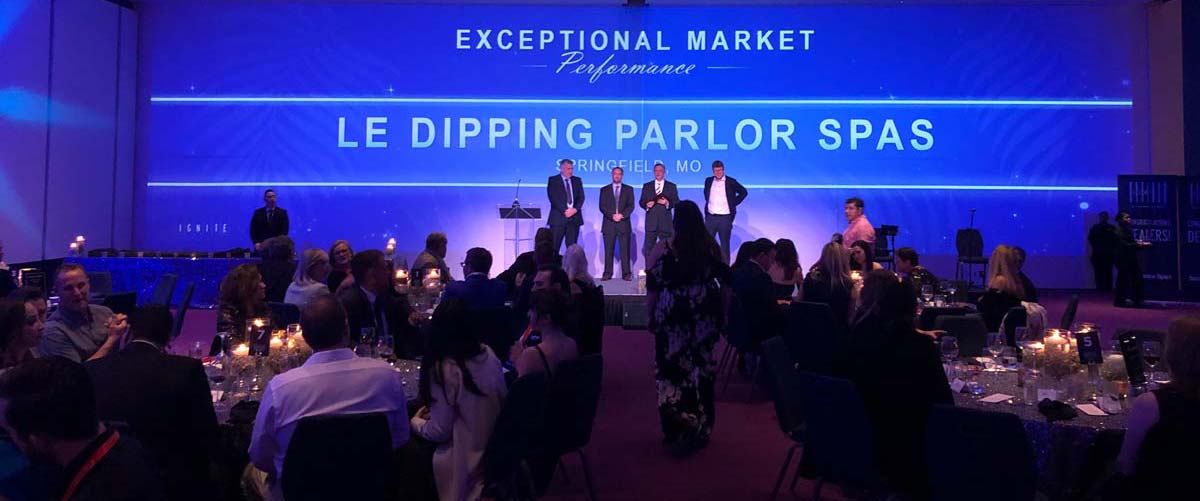 Bob & Debi Smith started Le Dipping Parlor Spas in 1987 and they've been family owned and operated since then. They are the second oldest Sundance Spas dealer in the U.S and have received the #1 in Customer Service award for the past 30 years. Le Dipping Parlor is also the oldest spa specialty store in the Springfield and surrounding area. They only carry Spas and Swim Spas. All of their service is done in house, and they carry a full line of chemicals accessories and parts. Bob the owner still installs and delivers every single hot tub. Darrell (Bob & Debi's  Son in Law) is the full time in-house service technician. Bod and Debi's oldest daughter, Laine Smith, handles all sales and marketing for Le Dipping Parlor.
---
Second Oldest Sundance Dealer in the U.S.A.
---
The Sundance Spa Optima is the #1 Spa in the world, and the Sundance brand has more repeat buyers than any other brand. Sundance Spas places their focus into hydrotherapy research working closely with the Arthritis and Fibromyalgia  Foundations.  "There's no better home upgrade that you can do to make you feel better at the end of the day," says Debi Smith.  She goes on to say, "We are a family that believes in the benefits of hydrotherapy and helping other feel good."
This years awards include:
The Silver Medallion – Top 15% of all dealers in the world 
Exceptional Market Growth
Exceptional Sales Growth
Exceptional Customer Satisfaction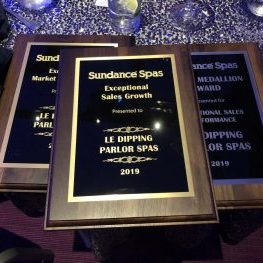 Post brought to you by
Le Dipping Parlor Spas
.