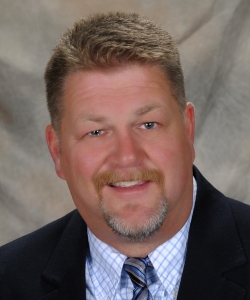 In today's highly competitive market we are all looking for ways to expand our opportunities. Many of us are accepting a new reality — we must bid more and more jobs in order to secure even one contract. We are painfully aware that buyers today are asking multiple builders to bid on their home construction project. Often times we discover that we are bidding against friends in the industry.
Recently, three of our HBA Board of Directors builder members discovered that we were bidding against one another for a large job. We also discovered that we were bidding against several non-HBA members. Our research further uncovered that at least one of those builders got his "tip" on this job from an employee of one of our associate members, and may have gained valuable contact information from another employee of an HBA associate member. Thanks to receiving proprietary information contained on documents submitted by other builders who had already been selected by the client to participate in the competitive process, this non-member builder contacted the out-of-state clients to enter into an already underway bidding process.
The HBA Board has authorized me to share this information to remind our members that ANY & ALL materials submitted for a bid are the confidential property of the builder submitting that information and should be treated accordingly. The Board also wishes to encourage businesses to examine the dynamic of environments with multiple salespeople in which a spirit of "survival of the fittest" can exist with such intensity that a salesperson would unethically obtain proprietary information to bring "their" builder into the bidding process on plans that they may come across, rather than miss out on the chance for a commission.
We trust that all of our members desire to follow the highest professional standards and we are confident that a simple reminder is the only course of action necessary. Please contact a board member or the HBA office with any comments or suggestions. We value your input and continued friendship.
Rusty MacLachlan
President, HBA Board of Directors