Bona Professional Series – Mouery's Flooring Now Stocking
The word "Bona" translates "good" from its Latin/Italian/Swedish roots.  And since 1919 Bona has also been the word used for the brand name of a long-standing Swedish company who manufacturers cleaning products. Still today, Bona is a highly regarded residential and commercial brand sold in more than 70 countries all over the world. Their hardwood floor cleaner is especially renowned.
Bona Original VS Bona Professional Series
Bona manufactures multiple grades of cleaning products.  Their classic original formula can be found in white bottles at large box stores, amazon, and online.  Their professional formula found in silver bottles can only be found at select specialty flooring stores.  The white bottled original formula is good….but the silver bottled professional series is even better!  The professional series is a more concentrated formula that cuts through harder dirt & heavier grim while being gentle enough not to impact the finish of your beautiful floor!  For superior clean hard surface floors choose Bona Professional.  Mouery's Flooring in Springfield, Missouri carries their entire line of hard surface cleaning products (including mops, concentrated refills, spray bottles, & pads).  This professional Bona series is good for hardwood, engineered hardwood, laminate, vinyl, & luxury vinyl floors.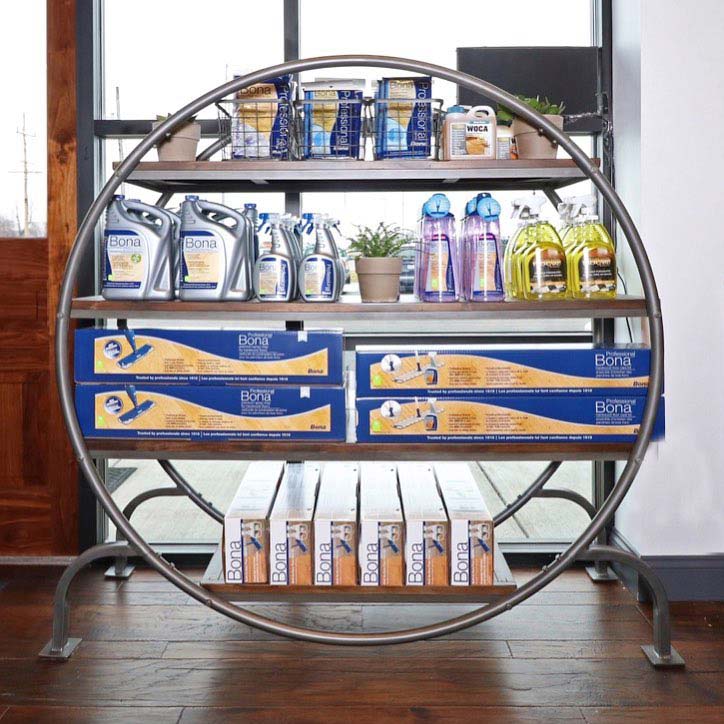 Benefits of Bona Professional Series
Bona's professional line is superior in several ways:
PH neutral
Environmentally-friendly (made from biodegradable products
No VOC's (volatile Organic Compounds) = no fumes
Non-toxic, waterborne compound
No Residue/Sticky factor
Completely safe for babies/kids/animals
We have a full line-up of amazing Bona Professional products.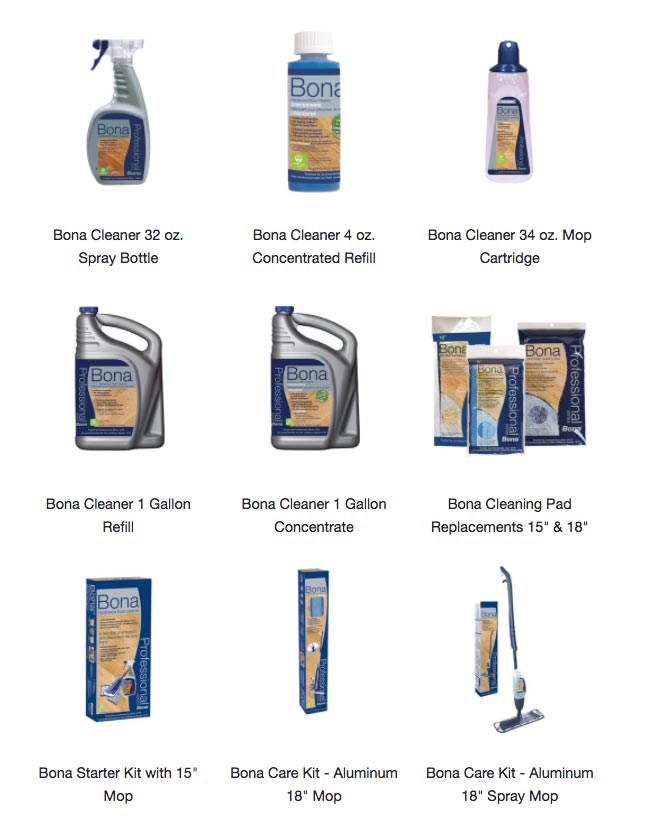 Company Information
Mouery's Flooring is a locally owned and family friendly flooring business in Springfield. The company opened in 2006 as The Carpet Center and in 2014 moved from Seminole Road to South Scenic and became Mouery's Carpet Center. Mouery's Flooring is certified with the National Wood Flooring Association (NWFA). They offer a variety of unique products and offer quality installation on laminate, vinyl, luxury vinyl tile (LVT), luxury vinyl plank (LVP), carpet, carpet tile, hardwood, engineered hardwood, and flooring accessories.
There are over 60 stock items available within the showroom. Mouery's Flooring is open 8 a.m. – 5 p.m. Monday through Friday and 9 a.m. – 2 p.m. on Saturdays. Mouery's Flooring is located at 2516 W. Battlefield Road, Springfield, Mo., 65807.
This post brought to you by Mouery's Flooring