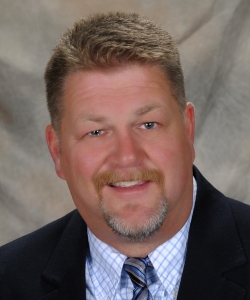 The leadership teams from The Home Builders Association of Greater Springfield and the Greater Springfield Board of Realtors held the first meeting in what is to become a quarterly event. Both associations recognize that we share common concerns over the housing market, and that we have much to offer each other. I am confident that our cooperative efforts will prove to be of tremendous value to a local housing market that is beginning to show signs of recovery.
We explored opportunities for our builders to share a database of custom home sales that will allow realtors and appraisers the opportunity to use custom homes as comparables for appraisals (thereby fostering higher and more accurate appaisals). And, the GSBOR is looking into adding the Builder's name on MLS forms for each and every listing. A builder's membership, or lack thereof, in the HBA could also potentially be noted on each listing. This would greatly increase the importance, and value of, homes that are built by HBA members.
We have agreed to lead a class for realtors on how to choose a builder, why insurance is important, the pitfalls of using a non-professional builder, and how Builders and Realtors can work together on custom homes. We all agreed that a lack of knowledge in how to cooperate on customs has hampered an often times neglected area that can benefit all involved.
In short, we had a very productive meeting of the minds. Both leadership teams agree that our market has slowed in large part because of news media reports about only those markets that have been hardest hit. In southwest Missouri we have have reasons to be hopeful. Spring is coming, and with it the early buds of our housing market are even now showing signs that they are about to bloom.
Keeping the Faith,
Rusty MacLachlan