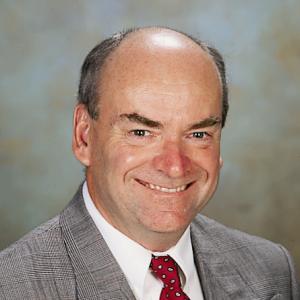 By: Sam Bradley, GMB, CGR, CGP
Sam Bradley Homes
The emotional rollercoaster of a remodeling project usually starts at a high level, but sometimes ends at a low level. You've heard them, the remodeling-gone-bad stories where homeowner expectations were not met.
In truth, rarely does a remodeling project go exactly as planned. There are weather issues; a product arrives broken, wrong color, wrong amount, lost in shipment, miscommunication and a thousand other things that can go wrong.  It is not a matter of if something will go wrong during your project, but when. The real question is will you and your contractor still be friends when something unexpected happens?
Beyond the typical pre-construction questions of insurance, licensing, and references, the way to ensure everyone is prepared for an enjoyable remodeling experience is to have a deeper conversation before construction starts. Homeowners and their contractor need to discuss the who, what, and how questions:
Who will be overseeing my project and how often will they be here?
Who do I talk to when there is a problem and how do I contact them?
Who are the workers that will be in my home?
Who is responsible for keeping my pet in the yard?
Who is responsible to clean up the cigarette butts left by my driveway?
Who is responsible for moving the furniture / clearing out the cabinets, etc?
Who is responsible for the oil stains on my driveway?
What areas of the home will workers need to be in?
What time can I expect you to start and end work every day?
What do you do to control construction dust?
What if I don't get my selections made on time?
What happens if I see workmanship I don't like?
What happens if you get off schedule?
What happens if I don't like the _______ once it arrives?
What is a hidden defect and what happens when you find one?
What happens when workers have taken food from your refrigerator?
What will you do to protect my __________?(flowers to floors)
How will you address my health / medical issues during construction?
How do you know my product selections will arrive on time? If they don't?
How do you invoice? When do you expect payment?
How do you handle lien releases from your subs and suppliers?
How often will we meet to discuss my project?
How long will this project take to complete?
How do you plan to protect areas of my home not included in the project?
How long will the trash dumpster be sitting in front of my house?
How often do you clean up the worksite?
How do you handle change orders?
How many people will be in my home at one time?
Other important questions to ask/discuss are:
Are the workers allowed to use your bathroom? Which one?
Are there times when you won't be working?
Are workers allowed to smoke on your project? If so, where?
Will you provide me a schedule for the project?
Will my mail delivery be disrupted?
Where will you be storing materials / tools?
Where will the workers park?
Chances are, you have been planning your project for months (maybe years) and you're anxious to get started, but take an extra day to make sure you and your contractor understand each other's responsibilities. The remodeling experience and final result will be worth the effort.