NAHB Chief Economist David Crowe told participants in this week's Construction Forecast webinar that the outlook for the housing business is solidly dependent upon improvements in the broader economy and job market that have been disappointingly slow in materializing, and acknowledged that his forecast is now somewhat less optimistic than it was at the start of this year.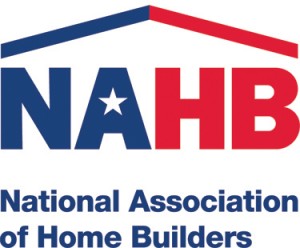 A primary hitch has been consumer confidence, which, along with NAHB's builder confidence gauge, has remained at a very low level all year. But Dr. Crowe also cited some positive factors that indicate a housing and economic recovery are on the way. For one thing, he said, the number of foreclosures has been declining, while the vast majority of foreclosed properties are concentrated in a relatively small number of states.
Meanwhile, on a nationwide basis, the price-to-income ratio for home purchases has essentially returned to normal, at about 3:1. This is a far cry from the price-to-income ratio of about 5:1 that was the case at the peak of the recession, and overall housing affordability is near a historic high. Another positive: today's very attractive mortgage rates are expected to remain quite low for at least the next couple of years. Even with a slow creep up in long-term rates over time, he said, mortgages will still average below 6% by the end of 2013. Add this to the fact that nearly two million household formations delayed through the recession will likely be "first out of the box" as soon as employment growth starts picking up, and the outlook for improved home sales is increasingly brighter for 2012 and 2013 — though that's after new single-family sales and starts likely end 2011 at new record lows.
Of course, not all housing markets are created equal, said Dr. Crowe, and the beginnings of a recovery are already starting to emerge in small, scattered locations primarily in energy-producing states as identified by the latest NAHB/First American Improving Markets Index. Two other bright spots in the forecast are multifamily construction — which is anticipated to post a nearly 50% gain this year due to increasing demand for rental apartments — and remodeling, which is benefitting from energy-efficient tax credits, owners who've decided to stay put during the recession, and the inventory of distressed properties in need of repair. In fact, for the first time in history, the dollar amount of remodeling projects in owner-occupied dwellings has eclipsed the amount being spent on new residential construction.
The bottom line, said our chief economist, is that recovery in the nation's housing market is going to continue to be spotty, with some sectors and some states already leading the way while others must play catch-up for some time to come. Get all the details, plus forecasts provided by economists Joel Prakken and Robert Denk at the Construction Forecast event, in Nation's Building News when it arrives in your inbox on Monday evening. Contact:MondayMorningQuestions@nahb.org.