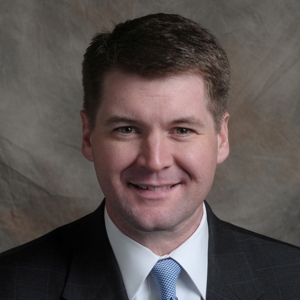 Matt Morrow, CEO of the Home Builders Association of Greater Springfield since January 2001, has resigned his position with the local association to accept an offer to serve as Executive Vice President of the Greater Birmingham Association of Home Builders in Birmingham, Alabama. Morrow shared his decision and submitted his resignation at the October 9 meeting of the HBA of Greater Springfield.
A search committee has formed, and held its initial meeting late last week. The committee will conduct a national search to find the association's next CEO. Morrow will remain on the job in Springfield until November 15, and will assist the search committee and otherwise facilitate transition to new leadership.
The Birmingham search committee originally contacted Morrow in late August about the position. Subsequent discussions and interviews eventually led to the new opportunity. Morrow's duties with the Birmingham Home Builders will be comparable to his duties with the HBA of Greater Springfield, where he serves as chief executive officer – supervising all other paid staff and reporting directly to the association's board of directors. The difference primarily will be one of scale. The Greater Birmingham Association of Home Builders is the fifth largest local home builders association in the United States, with approximately 1,200 members.
In submitting his letter of resignation to the board, Morrow shared how difficult the decision was for himself, his wife, Rachael, and their two children (Annie, 8, and Alex, 5). "Rachael and I are confident this is the next step God is calling our family to take," Morrow said. "But that doesn't mean that this decision has been easy. We are immensely grateful for the opportunities and friendships that we cherish dearly here in Springfield and with the HBA. Those friendships will endure. The only change will be our distance."
Since Morrow was hired in 2001, the Home Builders Association of Greater Springfield has systematically worked through the completion and execution of three association strategic plans, which have led to remarkable achievements in industry advocacy, charitable involvement, and marketing and public relations. The association established its own Political Action Committee (PAC), the Coalition for Building a Better Tomorrow (CBBT); as well as its own 501(c)3 charity, the Home Builders Association Charitable Foundation (HBACF). Over the last ten years, the HBA of Greater Springfield has received 33 association excellence awards for various programs, member services, advocacy and innovation. Earlier this year, the HBA received the Springfield Business Journal's Economic Impact Award as its 2012 "Business Advocate of the Year."
Morrow was recognized by the National Association of Home Builders' Executive Officers Council as the "New Executive Officer of the Year" in 2002 and as the "Executive Officer of the Year" in 2007. Morrow was recently elected by his peers to serve as national secretary of the NAHB Executive Officers Council for 2013. He was a Springfield Business Journal "40 Under 40" honoree in 2004.
Matt's Going Away Party November 13 – Click here to RSVP or call Kay at 881.3711
RELATED:
Matt Morrow's Professional Bio
Morrow Letter of Resignation to HBA of Greater Springfield Board
HBA of Greater Springfield Association Excellence Awards History
SBJ Business Advocate of the Year: HBA of Greater Springfield