Two New Members to the Metropolitian Bank Team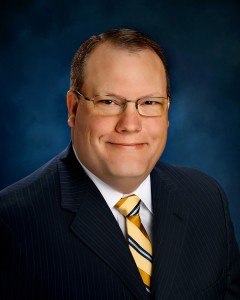 Metropolitan National Bank is pleased to welcome Jeff McNatt as Senior Vice President, Commercial Loan Officer. McNatt brings to Metropolitan over 17 years of banking experience with an extensive background in financial services including community banking, commercial real estate, corporate finance and commercial credit.
"We are excited to have Jeff McNatt join our commercial lending team" said Craig Dunn, Senior Vice President and Regional Commercial Executive. "Jeff is an experienced banker with a strong following who understands our culture and we believe he will be a great fit for Metropolitan."
McNatt received his Bachelor of Science in Business Administration in Finance from the University of Arkansas and his Master of Business Administration from Drury University. Prior to joining the Metropolitan team, he served as Community Bank President at Simmons First National Bank. In his new role, McNatt will be focusing on business development with an emphasis in commercial lending.
Today, McNatt is looking forward to the opportunity to be a part of a proud and passionate team. "The ability to work for a management team that has a passion for building the brand is refreshing, and to work with fellow associates who take pride in their organization is exciting," said McNatt. "To be a part of an organization that is dedicated to the markets it serves is so important."
McNatt's dedication to helping his fellow community members through his work filters to his participation in local charities. He currently serves on the Board of Directors for Friends of the Zoo and the Regional Advisory Board of Directors for the Great Circle. In 2004, he was honored as one of Springfield Business Journal's 40 Under 40.
Metropolitan proudly welcomes Jeff McNatt to Metropolitan National Bank and to the community it serves.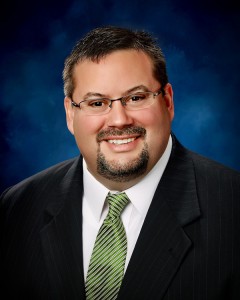 Metropolitan National Bank also proudly announces the promotion of Dustin Ross to serve as a Loan Officer at our Marshfield-Spur Banking Center. Dustin has exhibited exceptional dedication to the community, commitment to quality, and takes great pride in providing excellent customer service.
Ross' continued success in building relationships has led to his current promotion. In August 2014, Ross began his career with Metropolitan as a Mortgage Loan Originator. Ross will continue to serve in this capacity with the additional ability to assist our customers with additional loan needs. "We are very excited to have Dustin join us in this new position here in Marshfield. His background and experience make him a wonderful addition to our team," said Community Bank President Chan Crooker. "His skill set will go a long way toward us reaching our ultimate goal, which is to build lasting relationships, and help our customers achieve financial success in all aspects of their lives."
Ross, a graduate of Oklahoma State University, received his Bachelor of Business degree in Hospitality Administration before becoming a Residential Real Estate Appraiser in 2002. Ross spent three years developing a deep knowledge for property values, home purchases and the inner-workings of the real estate industry. In 2011, Ross became Partner at BizPros, LLC, where he worked to elevate the growth of Southwest Missouri small businesses. That same year, Ross also held the position of Dealer Sales and Marketing Director for Hartville Feed – the area's largest family-owned feed mill. Ross has also worked to develop, launch and manage several restaurant concepts in the Springfield community for nearly a decade.
Now as both a Loan Officer and Mortgage Loan Originator, Ross looks forward to applying his business and real estate expertise to the benefit of Metropolitan customers. "This will give me the opportunity to help our customers with many facets of their lives", explained Ross. "I look forward to developing relationships and helping our customers fulfil their dreams".
About Metropolitan National Bank
Metropolitan National Bank is dedicated to building strong relationships, committed to providing quality services, and strives for excellence every day. A subsidiary of Marshfield Investment Company, Metropolitan National Bank is a strong community bank serving the needs of individuals and businesses through 12 full service branches in Springfield, Marshfield, Nixa, Lamar, Golden City, Branson West, Kimberling City, Blue Eye and Hollister. With cutting-edge technology and quality financial products and services, Metropolitan National Bank is a member of TransFund and MoneyPass® ATM networks, which provides customers surcharge-free access to a nationwide network. For more information, visit the Metropolitan National Bank website at www.MetroNationalBank.com
CONTACT:
Metropolitan National Bank
Mark McFatridge, President & CEO
(417) 862-2022
600 South Glenstone Springfield, MO 65802