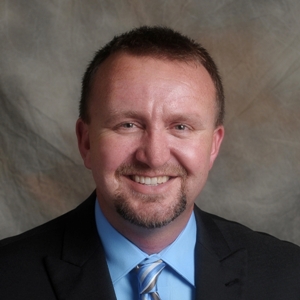 I am passionate about HBA member engagement. If you were at the Clarion Hotel for the HBA's February general membership meeting you know from my "State of the Association" remarks how strongly I believe that the most valuable thing we can do for our members is to actively engage them in their membership in the HBA. Member engagement is my top priority as president and it is front and center in our new strategic plan.
That's why I'm so excited to provide the first post on the HBA's newly-launched "Membership Matters Blog." This new blog is an innovation of the HBA's membership committee, and it is a direct outcome of the HBA's new strategic plan. More on that in a moment.
So, what is the Membership Matters Blog? Simply put, it helps members help members. At least once a month, an HBA member (someone new each time) will author a brief post about a great value they've recently utilized by way of their HBA membership. Members can share with other members how this benefit has helped their business and provided meaningful returns on their membership dollar.
And, since it is all in a blog format, the initial member post is really only the beginning. It's just meant to get the ball rolling. Other HBA members then can comment on each post and share their own experiences. The blog will help members learn from each other how immediately to get more bang for their membership buck. But that's really just the beginning.
Whenever I ask someone in the industry why they aren't yet a member of the HBA, the most common response is "what does membership do for me?" And I occasionally get that same question from an under-engaged member who is considering whether to renew their membership. Imagine the value, over time, of a full online archive of answers to that question:  member testimonials, describing all the ways their HBA membership has paid off for them (and by extension, the countless ways membership can pay off for YOU)! And it isn't the board of directors or staff of the HBA "selling" membership – it is real members sharing their own real experiences.
I can see why the membership committee is so excited about it! I share their enthusiasm. And I am especially pleased to see their early work on the strategic priorities of the HBA's 2011-2014 Strategic Plan. A few of the plan's goals and strategies that are directly addressed by this new blog include:
Regularly communicate opportunities to maximize the value and benefits of membership;
Implement a systematic way to proactively contact members for the purpose of setting expectations and introducing them to additional opportunities to get involved with the HBA;
Create a strategy to capitalize on advocacy, events, data collection and other HBA involvement and victories to increase membership from affected parties;
Create a tool / promotional resource for suppliers to give non-member builders for recruitment purposes; and
Utilize technology to better communicate events and calendar items
Lee Beaman is the HBA's senior officer with oversight over the "Member Retention & Growth" section of the HBA's new strategic plan. Sam Clifton is the HBA's senior officer with oversight over the "Member Engagement" section of the plan. And Louanne Dietrich is the new chair for the HBA's membership committee in 2011. These leaders, along with the members of the HBA membership committee, are to be commended for their initiative.
I hope we can all agree that the HBA's new Membership Matters Blog is a great idea. But now, in order to transform this great idea into a successful idea, you need to help. Here's what you can do:
Watch this space for all kinds of great ways to get the most out of your membership;
Forward this blog post to your friends and fellow members (all the social media, email, and other sharing options are conveniently located at the bottom of this post);
Add a comment to this post and to future posts on the blog with your perspective and experience on the topic, a related membership value, or with your helpful questions;
Offer your ideas and volunteer to author a future post highlighting some great value you've recently experienced as an HBA member. You can use the HBA's Contact Form to volunteer!
Will you help members help members? That's what the Membership Matters Blog is all about. In fact, it is a pretty big part of what association membership in general is about. So please, become an important part of making us all better!
Matt Bailey
HBA President