Meek's – The Builder's Choice is hosting an educational seminar in Branson in May called the KATZ Roadshow (flyer below). You can find out more about the program at www.katzroadshow.com
This is a great presentation and is well worth the time for anybody in the building trades who wants to attend.  There is no cost to attend, thanks to the sponsors, and you register by simply sending us an email or calling 417.521.2847.
More information below.
[thumbnail target="_self" alt="KATZ-Roadshow-p1″ src="https://dev.springfieldhba.com/wp-content/uploads/2016/04/May-24-KATZ-Roadshow-p1.jpg"]
[thumbnail target="_self" alt="KATZ-Roadshow-p2″ src="https://dev.springfieldhba.com/wp-content/uploads/2016/04/May-24-KATZ-Roadshow-p2.jpg"]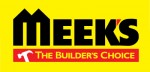 This post sponsored by Meek's – The Builder's Choice