June 10, 2014, Washington, DC—Randy Friga of Friga Construction Co., Inc. in Springfield, MO was named the National Association of Home Builders (NAHB) Remodelers July Remodeler of the Month. Friga was selected through a stringent judging process of NAHB Remodelers leadership and staff and exemplified the best in the remodeling industry.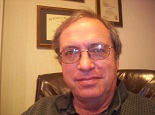 Randy Friga is president of Friga Construction, and handles client negotiations and project management. His professional associations include the Home Builders Association (HBA) of Greater Springfield, the HBA Remodelers Council, and the General Contractors Association. Friga is a member of Springfield's Best, Business Networking International (BNI), Drury to Drury, a frequent volunteer to Haiti, and on the board of the Drury Alumni Council. Previously, Friga served on the board of the Gray/Campbell Farmstead; past president of BNI; a past Grand Knight of the Knights of Columbus; volunteer at Harmony House and the Hiding Place Ministry in Forsyth; and the board for Esther House, a home for unwed teenage mothers.
The purpose of the NAHB Remodeler of the Month award program is to celebrate local, active remodelers who stand out because of recent quality work, customer service, community involvement, and dedication to furthering the industry. The winner, once selected by the NAHB Remodelers, is profiled in Qualified Remodeler magazine.
ABOUT NAHB REMODELERS: NAHB Remodelers is America's home for professional remodelers, representing more than 24,000 remodeling industry members of the National Association of Home Builders (NAHB). Founded in 1982, the organization provides information, education and designation programs to improve the business and construction expertise of its members and to enhance the professional image of the industry. Its membership incorporates 145 local councils in 43 states. Learn more about remodeling at www.nahb.org/remodel.
ABOUT NAHB: The National Association of Home Builders is a Washington, D.C.-based trade association representing more than 140,000 members involved in home building, remodeling, multifamily construction, property management, subcontracting, design, housing finance, building product manufacturing and other aspects of residential and light commercial construction. Known as "the voice of the housing industry," NAHB is affiliated with more than 800 state and local home builders associations around the country. NAHB's builder members will construct about 80 percent of the new housing units projected for this year.
ABOUT THE HOME BUILDER'S ASSOCIATION OF GREATER SPRINGFIELD: The Home Builders Association of Greater Springfield is the voice and advocate for construction professionals leading the way to protect and promote housing, and preserve the American dream of home ownership. The HBA is a professional trade association whose members are committed to ethical business practices, the highest construction standards, the education of its members and the community, and serve as the political voice of the industry.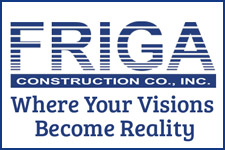 REMODELER
Founded: 1974
Price range: $1,000 to $1,000,000
417.887.7134
FrigaInc.com