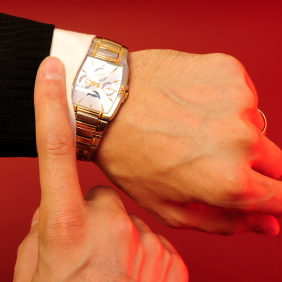 To help remind HBA Members of upcoming deadlines we will be posting them in the Housing e-News at least every other week. This is one way that we hope to reduce the number of emails sent out to the general membership. If there is anything else that you would like to see posted more frequently in the Housing e-News Weekly please let us know.
HBA Sponsorship Star Packages – To qualify for "Sponsorship Star" bonuses you must sign up for one of the packages before November 15th, 2012. To view the sponsorships that qualify see our Sponsorship + Advertising Discounts & Tools catalog. Because the catalog is quite extensive we recommend that you call Aaron at 881.3711 to schedule a time to review the material.
HBA Event Magazine 2013 FREE Builder Profiles – We are gearing up for the 2013 HBA Event Magazine and deadlines for submitting your FREE Builder Profile (click here for a downloadable form) is November 13th, 2012. Take a look inside the 2012 HBA Event Magazines to check your profile or see if you need to submit a short bio. You can also email your profile (click here).
Matt Morrow Going Away Party – Reservations deadline for the November 13th going away party for Matt is November 9th, 2012. Call Kay at 417.881.3711 or click here to email.
HBA Event Magazine 2013 Advertising – Sleepy Bird Discount Pricing for the 2013 HBA Event Magazine expires November 1st, 2012. After November 1st the Late Bird Pricing will be in effect. Please call Aaron at 417.881.3711 as soon as possible. Click here for more rates and information – see pages 11-12.