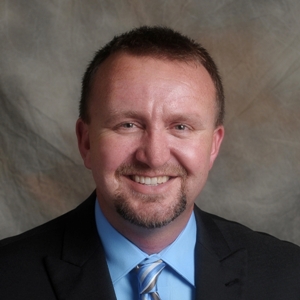 As we start a new decade, we look forward to better times ahead. The last three years have been a struggle in the construction industry, but with the lessons learned have made us all better and more efficient at what we do. That's good news for you as you plan your next home improvement, remodel or new construction project. Local hba builders and associates have weathered the storm and are better prepared to serve you now as a result. The Home Builders Association of Greater Springfield equips members to provide the best value and quality possible to their customers, while constantly advocating on behalf of present and future homeowners and home buyers to keep the American Dream of Homeownership within reach and affordable for everyone.
Consider the advantages of working with an HBA member on your next project.
All HBA members are required to carry general liability insurance and workers compensation insurance. Although they should (and in some cases are legally required to), not all nonmembers carry these important insurance policies that protect you – their customers – from liability and expense. Ask this important question of anyone working on your home. And don't take any excuses. This is your home we're talking about!
HBA members are committed to continuing education to stay "in the know" about how to provide you with the highest quality service and products while efficiently keeping managing your costs. Many members have earned professional designations through the National Association of Home Builders. These designations demonstrate the member is committed to giving their customer every possible advantage on a project. To learn more about these designations and who holds them, just visit SpringfieldHBA .com.
Part of the reason you could afford to buy the house you live in right now (and that that house is a fundamentally safe structure) is the diligent work – on your behalf – of the HBA of Greater Springfield. HBA members work closely with municipal and county officials to develop and adopt building codes and land planning regulations that protect safety and affordability. We fight at the state and national levels to turn back costly and unnecessary legal and regulatory burdens and replace them with enhanced opportunities for consumers to make informed decisions for themselves about what is best for their homes and their families.
And, the HBA constantly innovates to make your home building or remodeling dream easier and more enjoyable to achieve. Our recently launched new website (SpringfieldHBA.com) to helps consumers navigate all the options when it comes to hiring an HBA professional or just answering basic questions about their home. Looking to "go green" or at least save a few bucks on your utility bill? The HBA has online tools to help and dozens of certified, trained professional members who can cut through all the confusion and help you make the best decisions for your home.
Things happen fast around here. Keep an eye on our website – and keep hitting that "refresh" button – for exciting news on upcoming hba sponsored events and new ground breaking innovations to help HBA members better and more efficiently serve their customers. And – as you begin thinking about your next home improvement, remodel or new construction project – remember that your best first step is to find the right HBA member who can help you.