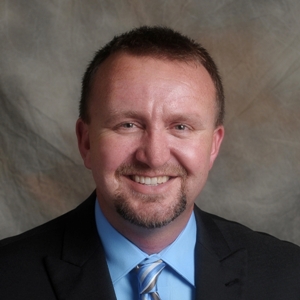 Member engagement. What does that mean to me or my company? It is a fair question that many HBA members may be asking themselves about Tuesday's special general membership meeting (Member Engagement Mixer). Let me try to explain this from my point of view.
You see, my father had always been active in the HBA and I grew up around it. I knew it as builders and associates getting together once a month and "hanging out." But I couldn't understand why. After all, didn't they already see each other every other day? It wasn't until I was older, and I was asked to serve on the scholarship committee, that I finally began to understand what the HBA was about.
Did you know that we give scholarships to promising students attending Ozarks Technical College and Missouri State University? Did you also know that we support a variety of worthwhile charities? These charities help people or causes in our very own community. And our partnerships with them help spread the good word of the HBA. In turn, this helps you and your business. By belonging to an organization that gives back, you are also giving back. If you belong to the Home Builders Association Charitable Foundation, why not promote that to people your customers and potential customers? Don't be afraid to let them know what we as an organization do for our community. It only makes you and your company look better for choosing to associate with the HBA.
Later, as I was wrapping up my work in the Charitable Foundation I was called by Sam Bradley. Now, as a 29-year-old kid, getting a call about the HBA from a past president and current board member is a big deal. He told me that I had been noticed for all my hard work with the Charitable Foundation, and that I was being considered for a board position within the HBA. What a honor this was for me! Over the next eight years I met some great people. I served on or chaired seven different committees, and I learned much about the many values and opportunities the HBA provides for its members.
Did you know there is an online bookstore (Builderbooks.com)? Did you know we have a library of periodicals and books at the HBA office that you can browse for free? They cover everything from sales and marketing to trends, data and forecasts. Would you like to learn how to calculate a fair and appropriate markup as a builder? We have resources to you. And there are so many more in-demand topics and resources like that out there for you and your business.
I am sure you have heard about the NAHB University of Housing professional designations. We promote this all the time. That's because of the unprecedented value available to you and your company right now. Professional designations are great tools to promote yourself and your business. If a customer wants to build a "green" house, wouldn't it be best for them to use a certified green professional (CGP)? So, the HBA is providing you with opportunity and promotional support in the broader community. And right now you can receive a scholarship for 50% off your tuition for locally-hosted classes towards these designations – courtesy of the HBACF. But don't wait. That fund will be gone at the end of next year, and these opportunities don't come along every day! What a potential help for HBA members!
Have you ever considered working toward becoming a National Director you could have a chance to go to NAHB meetings. The classes and connections they offer can be a great help to your business. Trust me. I got to go to one of these meetings myself. The HBA of Greater Springfield sent me, as incoming president, to take a public speaking class (this may have been one time that even the best efforts of the HBA fell short!).
During that class I learned how to better organize my thoughts as I spoke, and how to most effectively communicate the most important points of any given message. The training was for my role with the HBA, but it also is invaluable to me in my business as I move forward. The national meetings also provided me with the opportunity to meet with other HBA Presidents and their Executive Officers. We exchanged valuable ideas and experiences. And I had the opportunity to go to other classes while I was on site that will be specifically helpful to my business.
If you are actively engaged in your membership, you really don't need me to tell you about these and countless other examples of membership value and return on investment. You already know them. I try to follow the example of guys like Sam Bradley (who called me those years ago) and so many other leaders in our industry who get absolutely every ounce of return out of their membership that they can. And I don't hesitate to let people know what "I" do as a member of the HBA. It's good for my business.
Do you have any questions about what your membership can do (or what more it can do) for you? Please come to Tuesday's Member Engagement Mixer (click here). The HBA is prepared to help you and your business any and every way we can. And, on a personal note, if you have any questions that you would like to know, but want to ask a builder – there are plenty on the board that would love to help. I know. I ask them questions all the time. These builders have been around the HBA and can steer you in the right direction for your company.
Please remember the HBA is here to help you and your business. Let us know what we can do for you.
Matt Bailey
HBA President