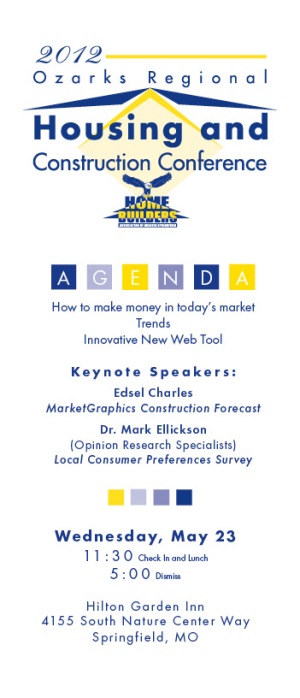 The HBA of Greater Springfield will host its third annual Ozarks Regional Housing and Construction Conference on Wednesday, May 23 at the Hilton Garden Inn in south Springfield. The 2012 conference builds on the success of the 2011 event, while offering a number of substantial improvements for participants in 2012. Highlights of the 2012 Conference include a new survey of Ozarks home buyer preferences, action steps to success in the new economy, and a new "Before You Build" Web tool that will help private or public sector planners to compare the cost of fees and regulations from one Ozarks area city or county to the next.
RELATED:
Download conference agenda HERE
Download Registration Form HERE
Download Sponsorship Information HERE
The housing and construction sectors of the economy are essential for creating jobs and increasing business activity and local economic vitality. The HBA's Ozarks Regional Housing & Construction Conference provides the private and public sectors with accurate information about the status of the housing and construction industries and practical steps to activate that information for the benefit of individual businesses, the industry and local economies. The conference is designed for Realtors, Commercial Brokers, Residential Builders, Commercial Contractors, Developers, Lenders, Elected Officials, Government Decision-Makers, Planning & Development Board Members and Related Public Sector Staff.
Limited sponsorship opportunities are again available for leading supporters of the industry. To learn more about sponsorship options, click here.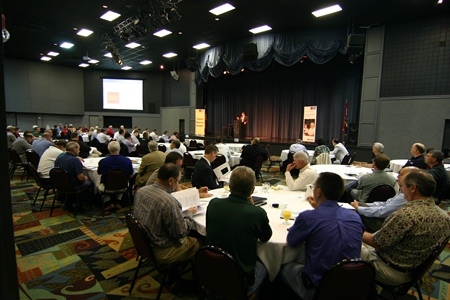 In 2012, HBA organizers have announced several new improvements and outstanding, fresh program content once again for participants. Attendance is expected to again increase, although seating is limited for this event. Early RSVP is strongly encouraged.
Among the featured contents of a jam-packed agenda for this year (Please find attached a 2012 Conference Agenda):
Edsel Charles (Founder & Chairman of MarketGraphics Research Group): The State of Home Building, Construction Forecast, & 'What to Do Next…"
Dr. Mark Ellickson (President, Opinion Research Specialists): Presentation of Results of Local Consumer/Home Buyer Preferences Survey
Special Launch of an all-new SpringfieldHBA.com web tool: HBA will introduce a brand new Web Tool for builders, economic developers, consumers and public officials. The tool will provide a comparative analysis of the startup and regulatory barriers/costs to build or buy a new home in any of more than 60 southwest Missouri political subdivisions.
Engaging Panel Discussions:

"We're All in This Together: Exploring Project Opportunities and New Working Relationships"
"I Have to Do WHAT?! (Public Policy Changes that Affect You)"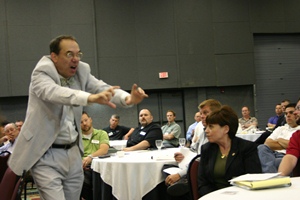 Feedback from participants and sponsors from the first two years of this groundbreaking event has been overwhelmingly positive. Registration and sponsorship increased dramatically in year two of the event. Additionally, participants have provided valuable feedback on how to continually improve the event for future participants.
Among the improvements that have been incorporated into the event in 2012 (based on participant and sponsor feedback):
The full conference schedule has been streamlined into a half-day event (afternoon only, rather than full day);
The event's program will be loaded with speakers and topics designed to appeal broadly to the full group of conference attendees (no more concurrent sessions for specialty sub-niches);
More full-group networking and "big room" programs, rather than specialty-specific breakout groups; and
The event has relocated to a new, convenient, south-side location: The Hilton Garden Inn on Republic Road.
Don't miss the HBA of Greater Springfield's 2012 Ozarks Regional Housing and Construction Conference. Your competition will be there. Will you?
More Questions? Contact the HBA of Greater Springfield at (417)881-3711.
RELATED: